The Spotlight is on Yuki and Sakura in Horimiya Episode 7
The stars of this Horimiya episode are Sakura and Yuki. We got an intimate glimpse at two characters that haven't had a lot of screen time. Sakura, who has a crush on Toru, wishes to become closer to him. She's timid because of her lack of self-confidence but is gradually opening up more. I figured that this episode would be a little boring but it was very charming watching Sakura try her hardest to express herself. Toru seems pretty clueless but that makes him more likable as he just genuinely seems like a good guy.
Combining it with Yuki's perspective was an excellent choice especially since these two both have crushes on Toru. Yuki seems like the ditzy best friend at first but there is actually much more to her and it was nice being able to see that. You as the audience don't ever really get to see what Yuki is thinking but in this episode, we see how she is a self-sacrificing person. She tends to put herself last and rarely expresses how she's truly feeling. But now she's forced to confront her feelings once she realizes that Sakura also has a crush on Toru.
I'm very curious to see how this plays out because they don't treat it like a typical shoujo love triangle. Both girls like each other and respect each other so it doesn't seem like either of them will resort to the usual underhanded tactics to get the guy they like. If anything I can picture both of them telling the other to go for it instead of the other. It's both frustrating and endearing.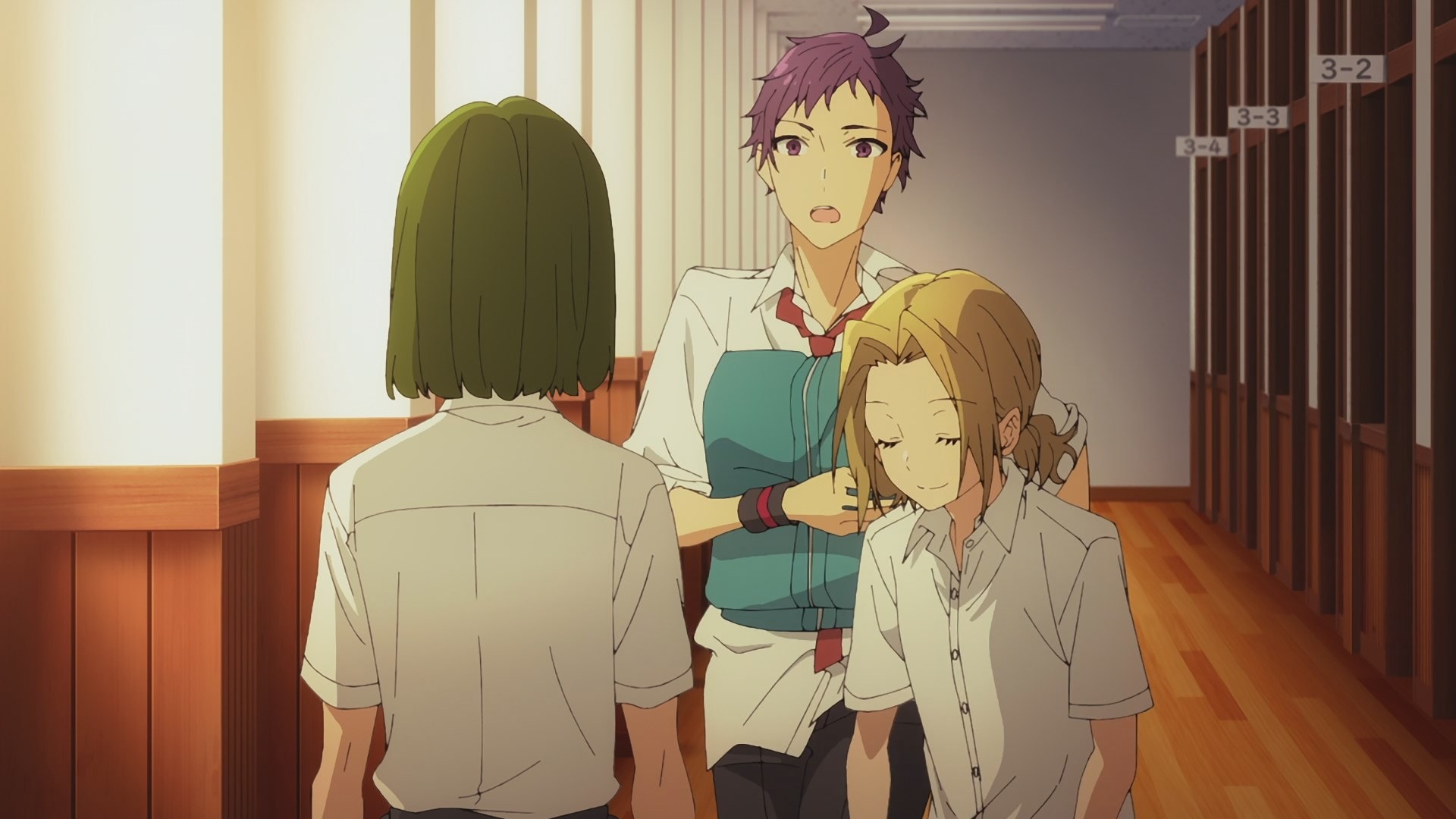 The second half of the episode focuses on Hori and Miyamura as they deal with being away from each other for an extended amount of time. It really captures that feeling of missing someone you really love. Hori's friends give her awful advice when it comes to her love for horror movies, claiming that it's off-putting for a cute girl to like them so much. That seems like an outdated take, there's nothing wrong with girls liking horror movies but it does seem reflective of the kind of silly things that make us self-conscious, especially as teens.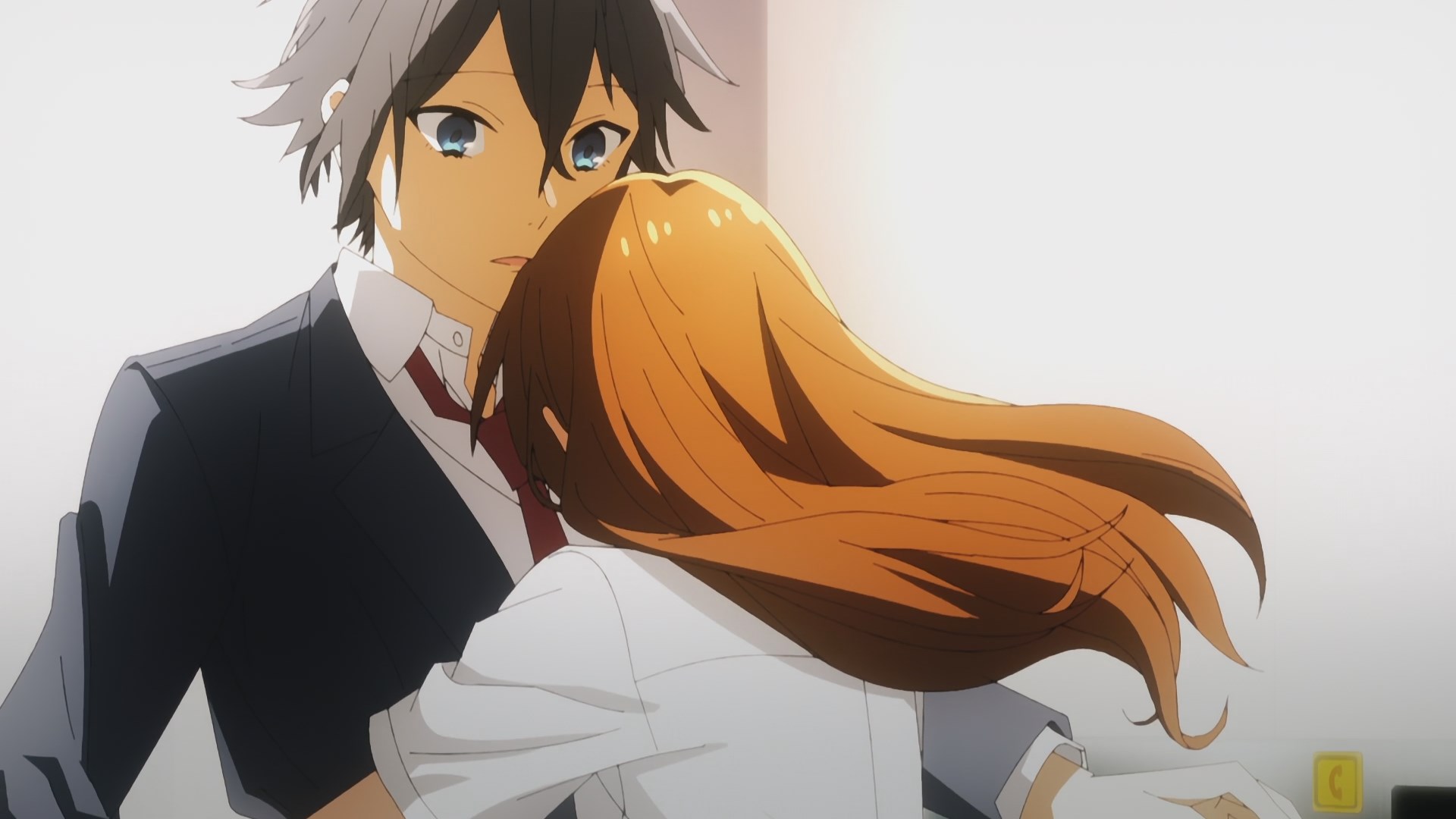 The last significant event that happens is the implication that Hori and Miyamura have sex. It was handled very maturely and I appreciate the way the anime tackled it in a subdued but impactful way. Although this half was a bit weaker than the first it was still good overall. Stepping away from the main characters the first half of the episode was a nice change of pace. The show has a great cast of characters and they all shine in special ways, hopefully, the anime continues to add depth to them.
For more film, gaming, anime, and tv news, trailers, and updates make sure to keep it locked right here at The Nerdy Basement. And while you're here, please consider supporting us on Patreon. It's an easy way of supporting us so we can keep proving you with your Nerdy News!